Lynx Predator Hybrids (2020)

view other products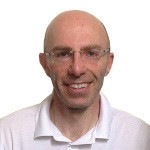 If you are looking for a strong, easy-to-hit hybrid that will both help get you out of jail and deliver you distance, then read on as Lynx's Predator goes on the hunt to give you everything you need.
The high launching, easy-to-hit nature of these hybrids makes them a joy to play with, especially as you will be safe in the knowledge that no matter your lie, you will have the right club for the job.
Key features and benefits include:

Full custom fit to suit your exact style of play
3 (19°) and 4 (23°) hybrid options
High launching gives improved distance control thanks to deep weighting
Low profile head shape allows the ball to glide through the ball
Stainless steel design
When custom fitted correctly, these Predator hybrids can make all the difference and provide the perfect bridge between your irons and fairway woods.
Or call us on 01482 811121 to speak to a member of the team.